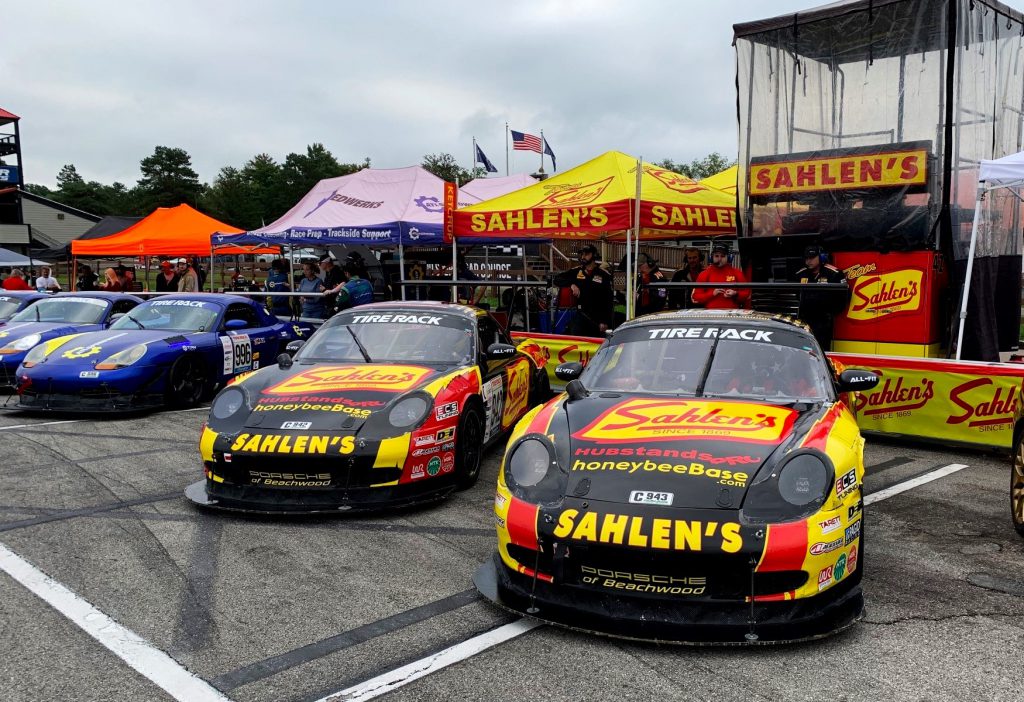 Team Sahlen, presented by honeybeeBase.com, had a historic event at the MoneyShiftRacing.com Mid-Ohio Grand Prix weekend with the Tire Rack – ChampCar Endurance Series. The team was able to secure 1st and 2nd Place in Saturday's 8 hour enduro. Then in Sunday's 7 hour enduro, the team repeated this accomplishment with another outstanding 1st and 2nd Place Overall. The team has competed in 46 double enduro race weekends over the past 9 years of competing within Sportsman Endurance Sports Car Racing. And not once in those 46 weekends has the team been able to string together a double 1st & 2nd place finish.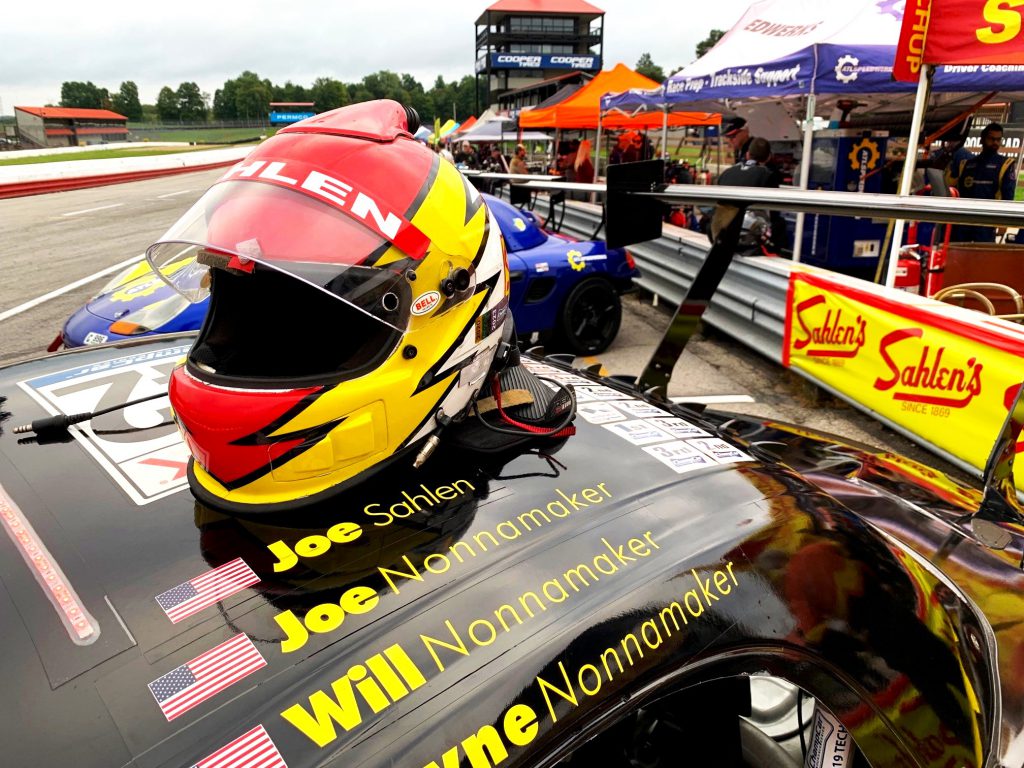 Will Nonnamaker shared his thoughts on the amazing accomplishment – "Winning OVERALL in these long enduros is hard enough. Securing 1st and 2nd is really amazing. And to then be able to pull off that result 2 days in a row is just about impossible. And the fact that it took us 46 tries is just testament to the difficulty of this achievement. Everyone on the team knows how special this is and we will certainly remember this historic weekend for years to come."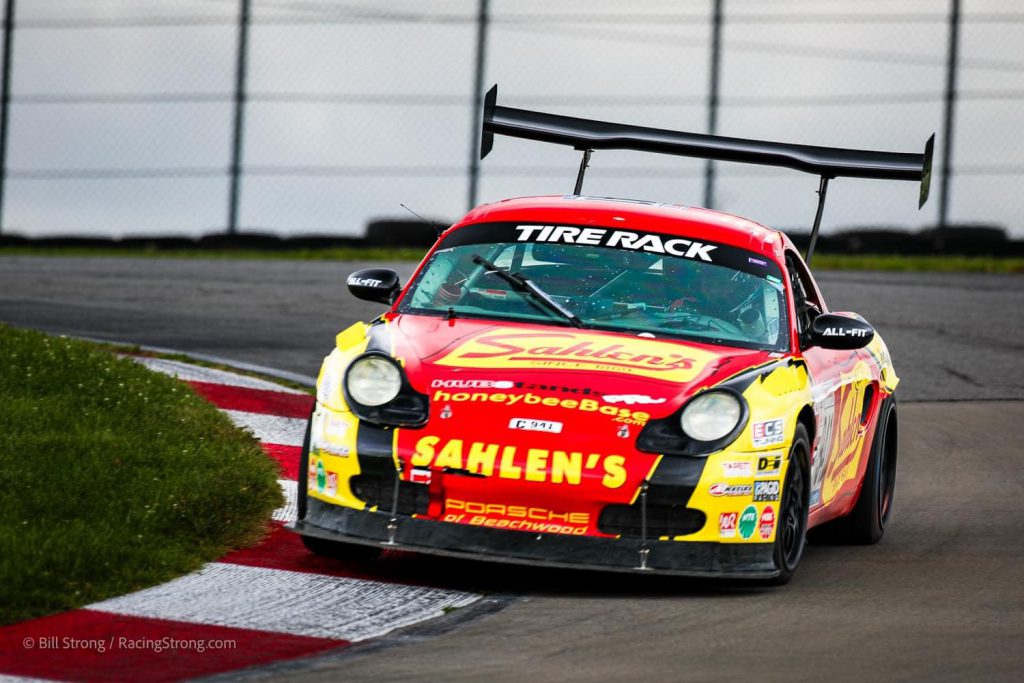 The weekend started off with Open Practice on Friday. Team Sahlen had #941 "Chili, #942 "Ketchup" and #943 "Mustard" on track for test and tuning. The morning session was utilized mainly for shake down of the cars as a very damp track caused for very slippery conditions. The afternoon saw clear and sunny skies, that allowed the drivers to really get to grips with the twisty 2.25 miles circuit.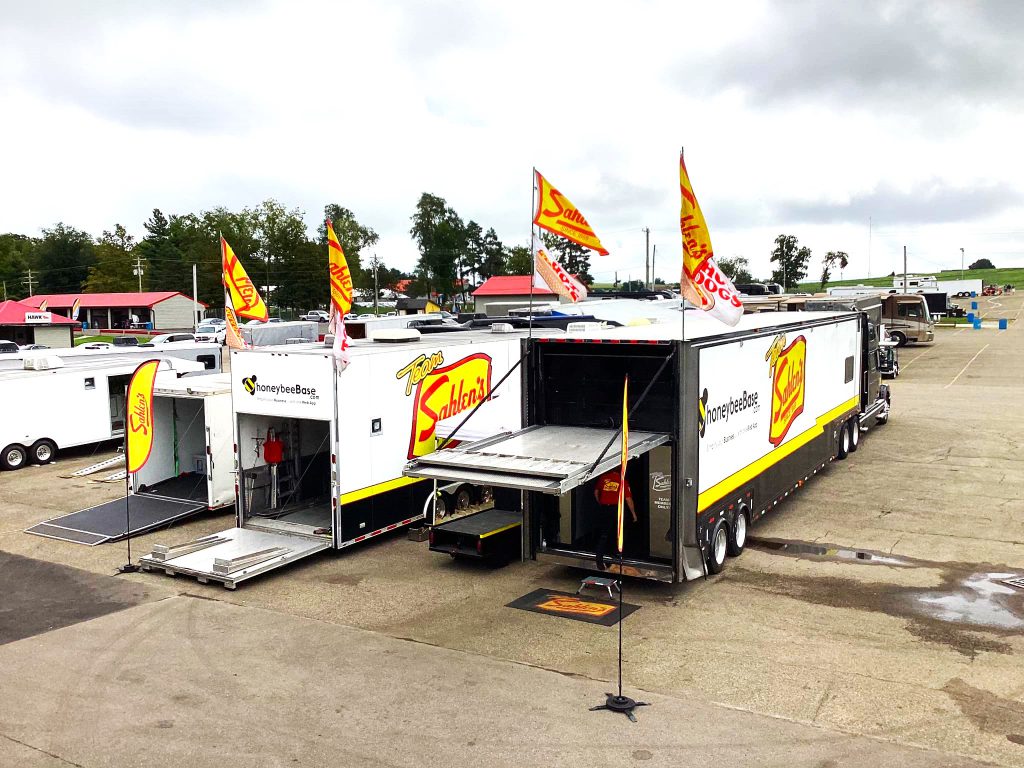 Joe Nonnamaker shared his Test Day thoughts – "Having Chili as 3rd Option today really paid dividends with allowing all 4 drivers to get laps throughout Friday. The crew worked real hard in the off season to bring the Boxster to full C Class specs. Chili is now real fun to drive with lap times that are very similar to Ketchup and Mustard."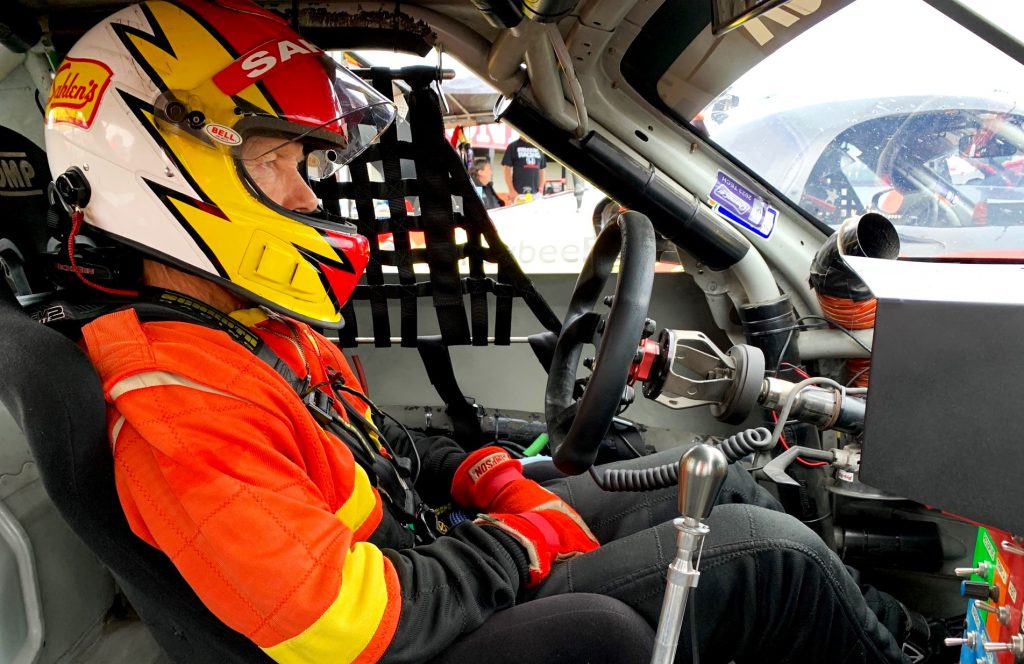 Saturday dawned with blue skies and 59 ChampCars on the grid. Team Sahlen drew a starting slot of 49th and 50th. This made for a challenging start to the race to get to the front. The starting drivers of Joe Sahlen and Wayne Nonnamaker methodically worked their way through the pack, and found themselves in 2nd and 6th after the 90 minute mark. As race rolled along, the Sahlen racers continued to lay down quick laps and the crew continued to have solid pit stops. This resulted in Team Sahlen positioned in 2nd and 4th place with 1 hour to go in the 8 hour event. As the minutes ticked off, Joe Sahlen and Wayne Nonnamaker continued to wind in the competition. When the Checkered Flag flew, Team Sahlen crossed the line in 1st and 2nd , with the 3rd place finisher only 1 second behind, for a grand total of 2 seconds separating the podium.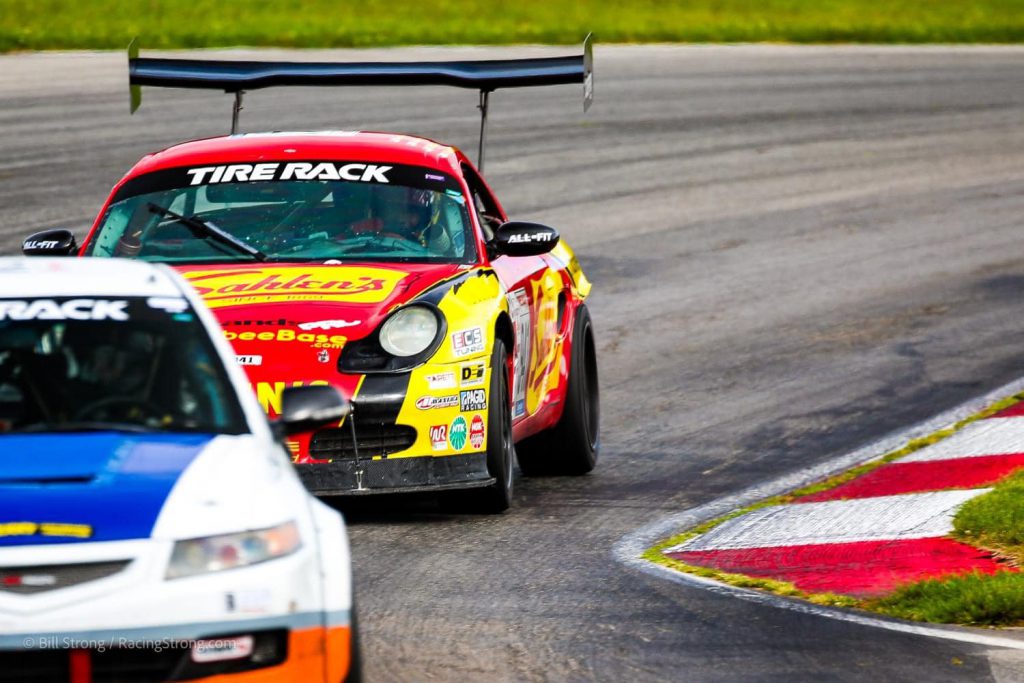 Joe Sahlen shared his thoughts on Saturday's victory – "The day was just great. Our #942 "Ketchup" ran flawlessly all day. Will and I had a perfect day, with no missteps, and that was absolutely necessary when the victory to third was only 2 seconds. As well, we were very fortunate to each of our pit stops to be completed under Code35, which really assisted minimizing our time off track. And this was all beneficial as it was such a close result after 8 hours of racing."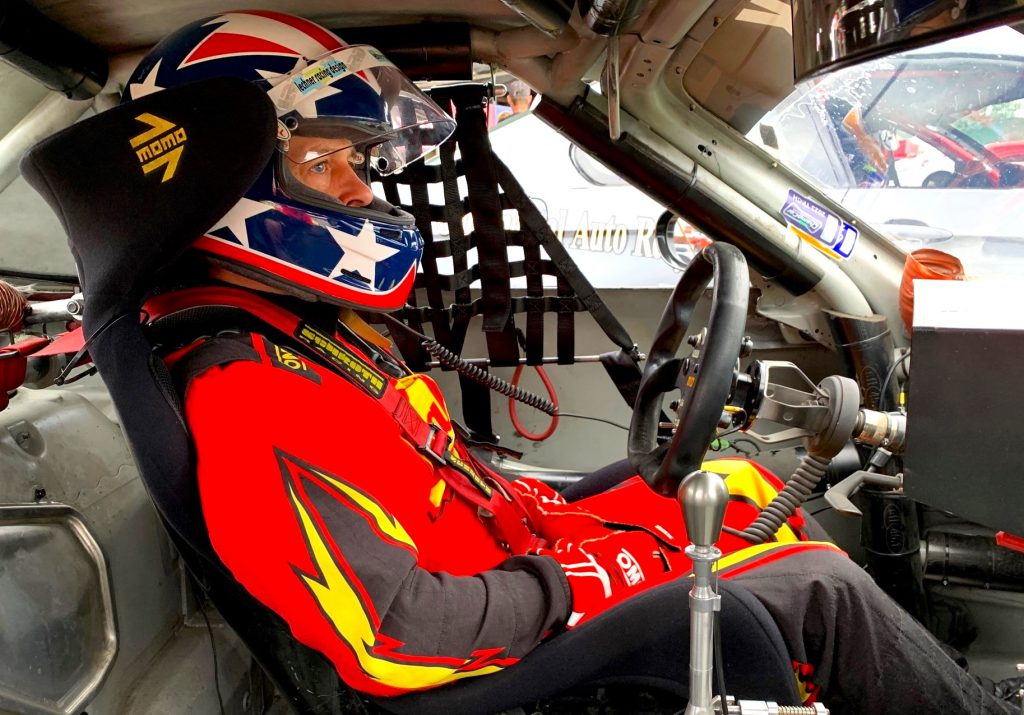 Sunday dawned with continued Blue Skies. And with a reverse starting order to Saturday, Team Sahlen rolled of the grid in 8th and 9th place. This position was very beneficial to "Ketchup", as the 1 lap penalty for winning the day before meant that Joe & Will had to make up a full 100 seconds on track to get to the lead. At the 2 hour mark, Joe Nonnamaker and Joe Sahlen handed over the Porsche Boxsters to brothers Will and Wayne in 4th and 8th place. Wayne and Will continued the trend and moved up to 2nd and 3rd place. Then on the penultimate pit stop, a Red Flag all came out. This lucky timing saw the team minimize their time in the pits, thus jumping their competition. As the minutes wound down, the team's main competitor was working to stretch their fuel tank to skip a pit stop. Then with 15 minutes to go, their fuel ran out and Team Sahlen was able to persevere for the double 1st and 2nd place in 2 days.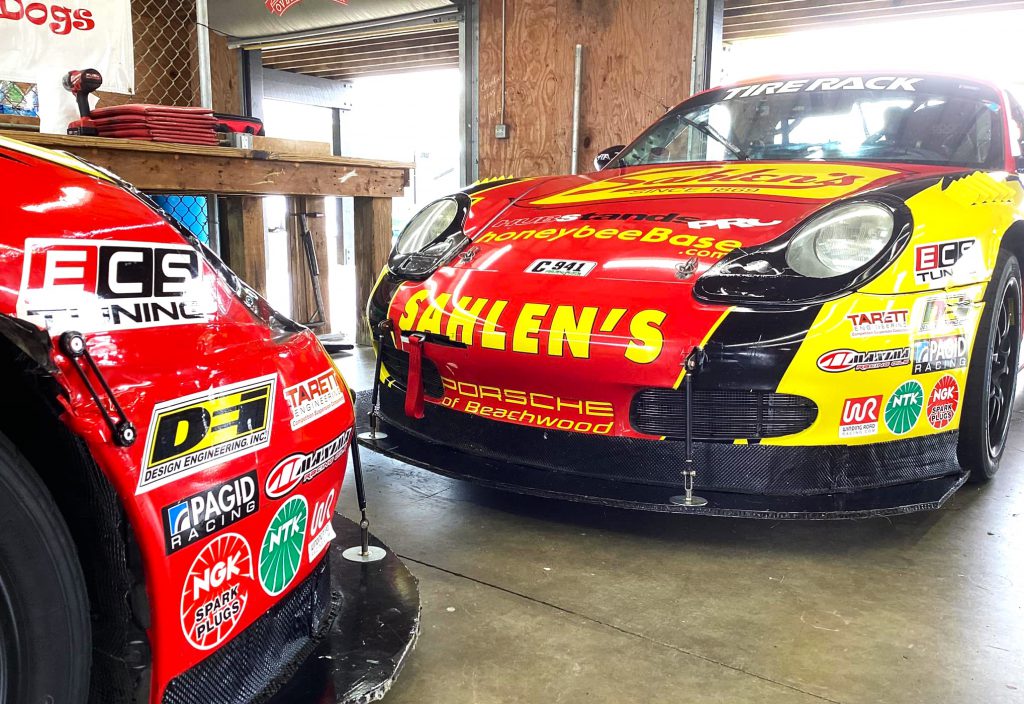 Team Sahlen's next event will be on September 30th – October 1st in the Beaver River Grand Prix at PittRace in the Tire Rack – ChampCar Endurance Series. In last year's PIttRace event, Team Sahlen secured 1st and 2nd Overall (as well as 1st in EC and C Class) in Sunday's 7 hour Tire Rack – ChampCar Endurance Series race.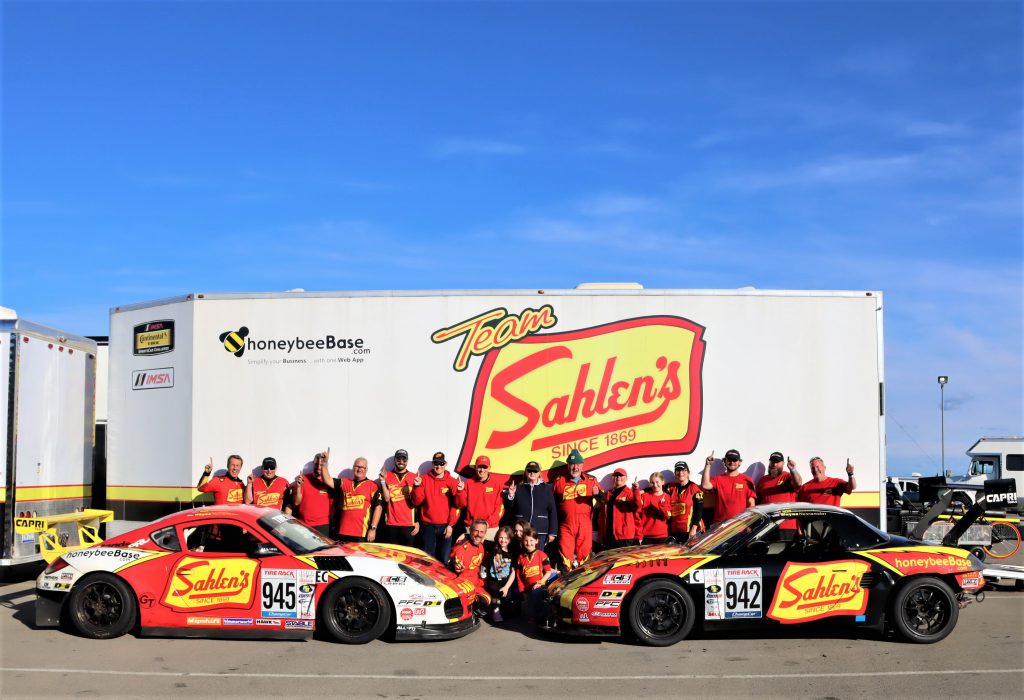 2023 Team Sahlen Campaign Partners
honeybeeBase.com, Porsche Beachwood, ECS Tuning, Tarett Engineering, Guard Transmission, HubstandsPRO, Maxima Racing Oil, Pagid Brakes, NGK Spark Plugs, CM Racing Products, Grassroots Motorsports Magazine, Design Engineering Inc., Hard Brakes, Forgeline Wheels, Optima Batteries, All-Fit Automotive, Winding Road Racing, & Capri Tools.