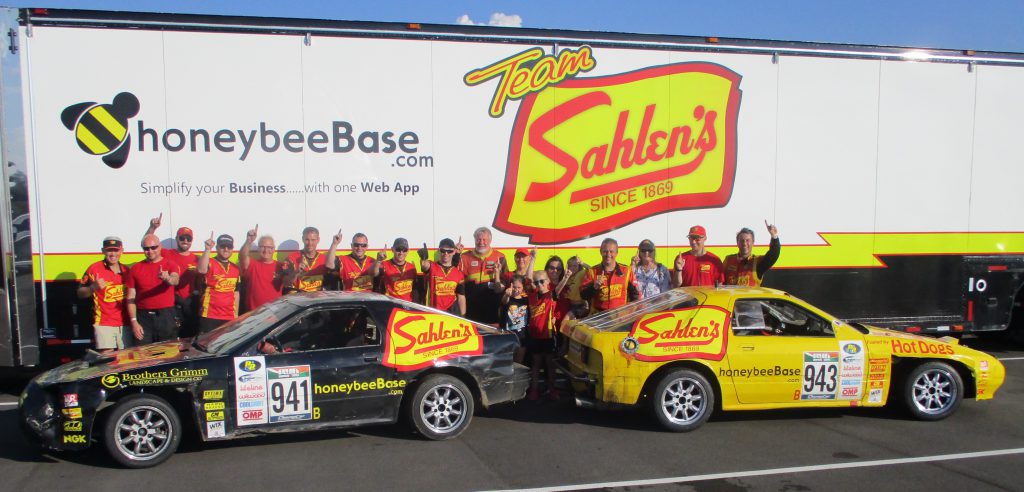 Team Sahlen, presented by honeybeeBase.com, 1st drove around PittRace 10 years ago. In 2013, Team Sahlen was testing their Daytona Prototypes in advance of that season's Sahlen's Six Hours of the Glen. At the time, the track configuration at PittRace was the original shorter track that racers so enjoy today. Even from this 1st taste of the track, the Team Sahlen drivers knew that they wanted more of this track. The 1st time the team raced at PittRace was 2015 when the team entered their 3 Mazda RX7s in the ChampCar Endurance Series Championship Event. That year's event as a 14 hour event over 2 days. Saturday was 7 hours, with Parc Ferme on pit road, then followed up with another 7 hours on Sunday. The team had just completed building the 2 brand new Rotary Rockets to complement the already tried and true "Charcoal" RX7. In this event, Team Sahlen faced all types of opportunities that you can imagine would occur with brand new cars. But the team persevered against the 51 car field to secure 5th, 9th and 13th.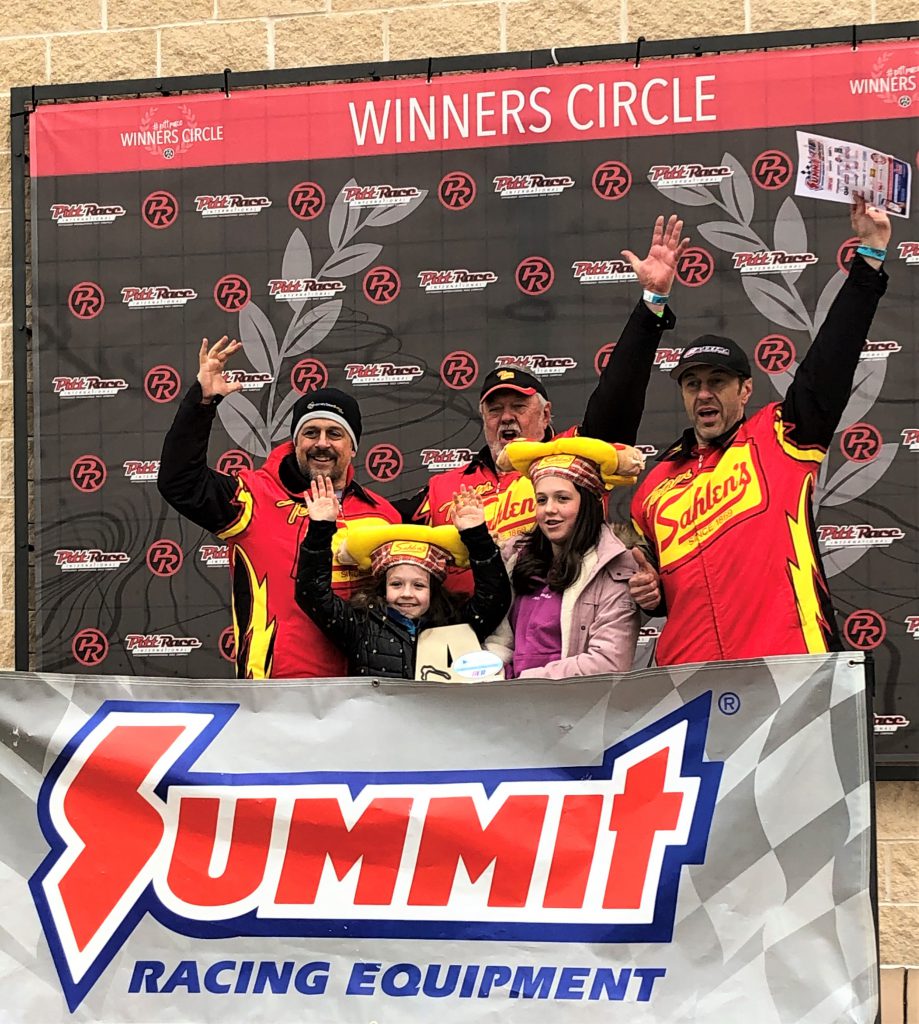 Team Manager Allen Wells remember this race – "This was a crazy event.  It rained, it poured, we couldn't reprep the cars on Saturday night, we had a motor in one of the new RX7 that was blowing up the whole race. But in the end, we persevered and finished all three, with an amazing Top 5 against some very strong competition."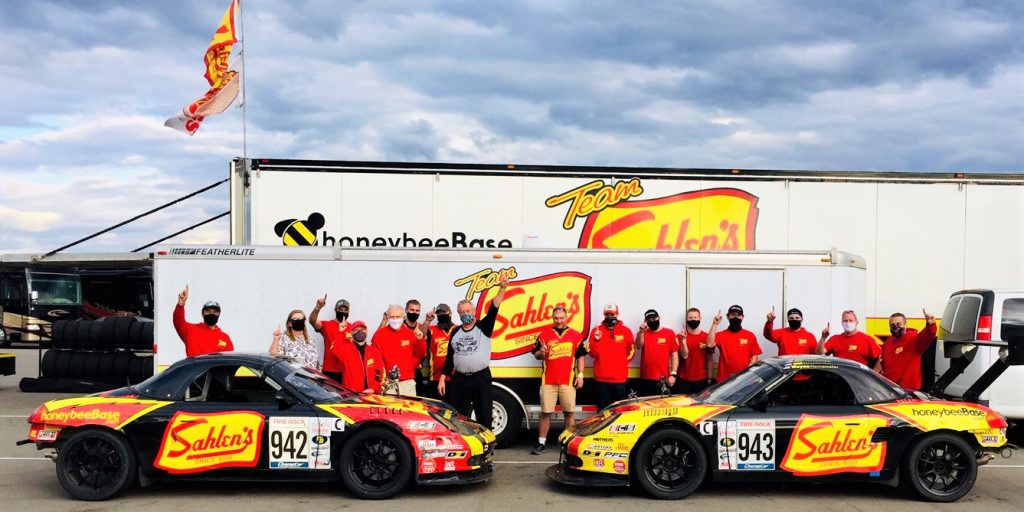 Fast forward to 2023, and Team Sahlen returns to PittRace as the returning victors in last years' ChampCar event. Additionally, in the past decade, the team has been able to secure 16 Class Victories at PittRace. The many laps and the many successful races has seen the Team Sahlen drivers grow very fond of the twisty track in the Allegheny region.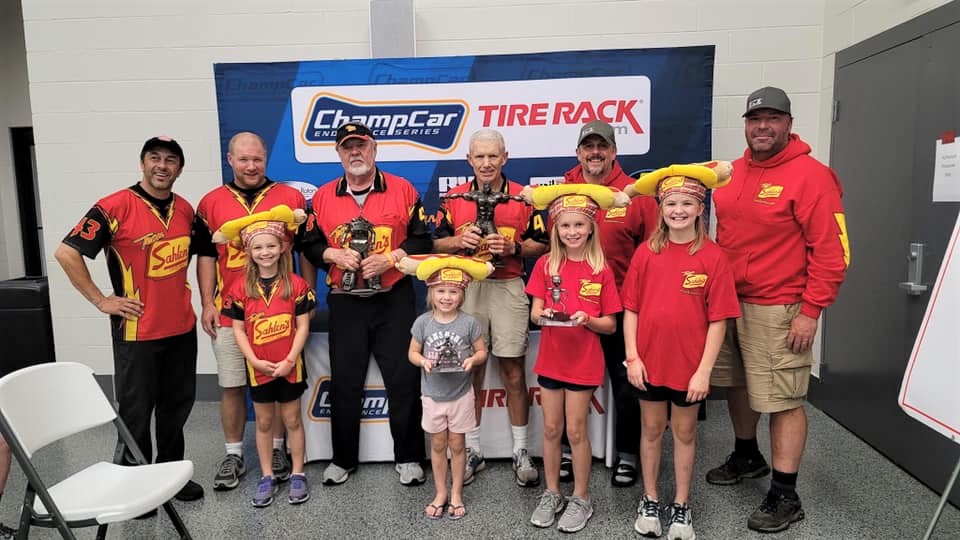 Will Nonnamaker shares his thoughts on PittRace – "I just love driving at PittRace.  I like to refer to the track as mini Spa. I have never driven Spa, but all the videos I have seen, this looks and feels like a miniature version of that legendary track in Belgium.  Pitt Race has an amazing flow to it that just encourages a driver to go out and attack it.  Then throw in 50+ other racers on track for over 7 hours of racing and you have a recipe for pure excitement."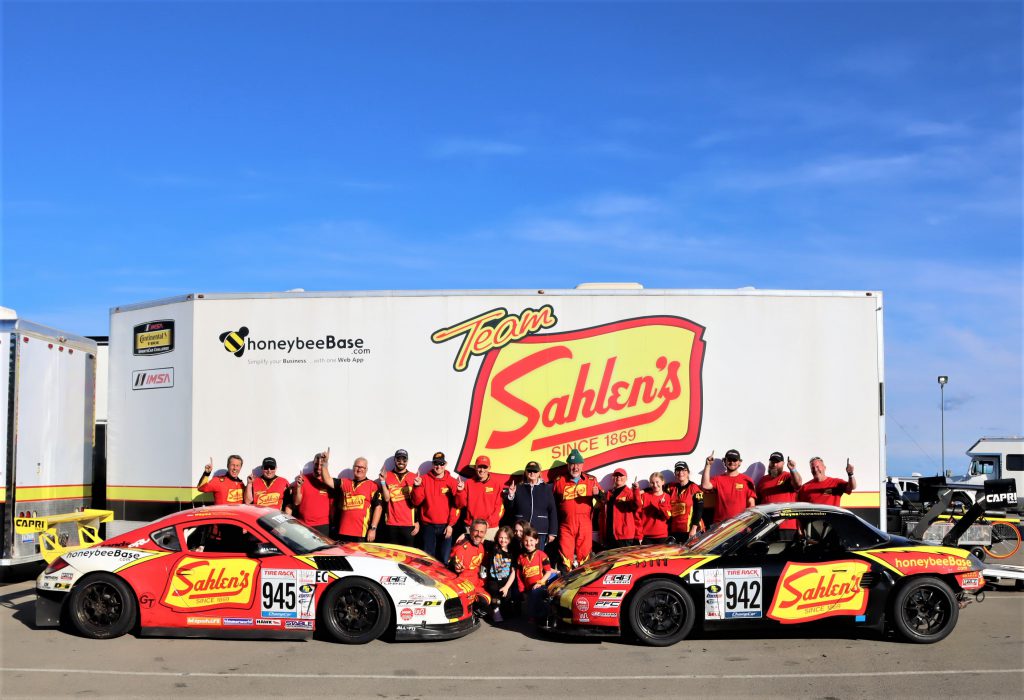 For this weekend's Beaver River Grand Prix at PittRace, Team Sahlen will be entering 2 ECS Tuning Porsche Boxsters for this event: #942 "Ketchup" & #943 "Mustard. Drivers will be Joe Sahlen, Joe Nonnamaker, Wayne Nonnamaker and Will Nonnamaker. Friday will be day of testing. On this tuning day, the team will be bringing out their #941 "Chili" on Test Day to gain extra valuable track time for all four drivers. Saturday will be an 8 hour enduro and that will be followed a 7 hour enduro on Sunday. The race will be televised live on ChampCarLive presented by AutoZone.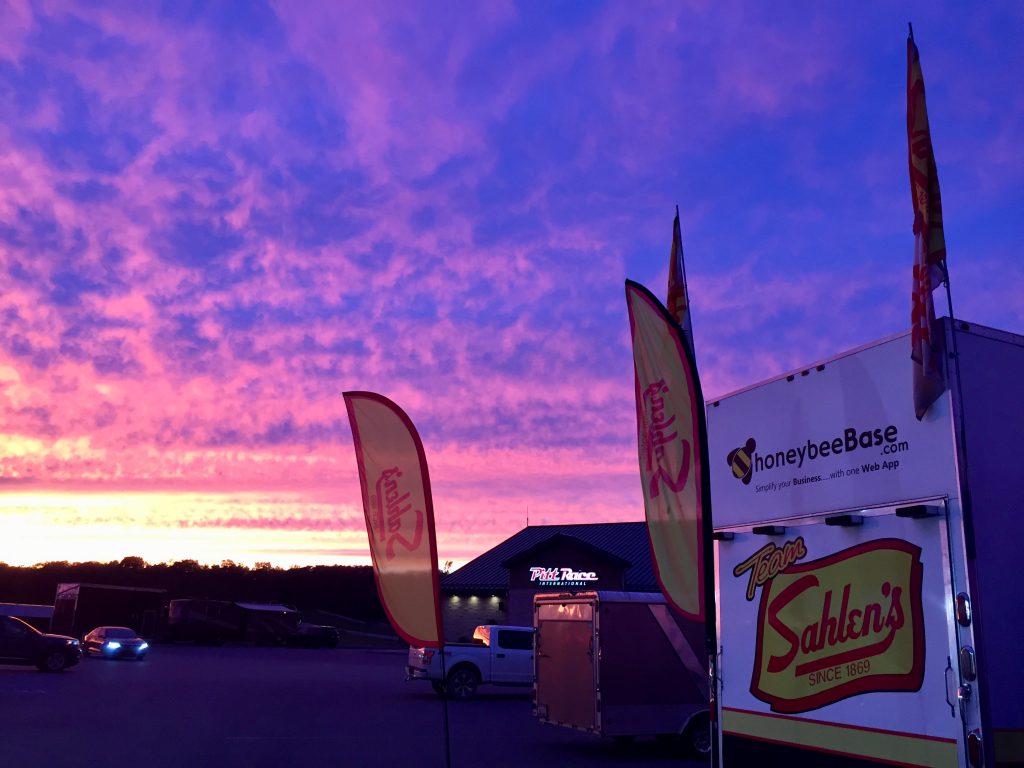 2023 Team Sahlen Campaign Partners
honeybeeBase.com, Porsche Beachwood, ECS Tuning, Tarett Engineering, Guard Transmission, HubstandsPRO, Maxima Racing Oil, Pagid Brakes, NGK Spark Plugs, CM Racing Products, Grassroots Motorsports Magazine, Design Engineering Inc., Hard Brakes, Forgeline Wheels, Optima Batteries, All-Fit Automotive, Winding Road Racing, & Capri Tools.