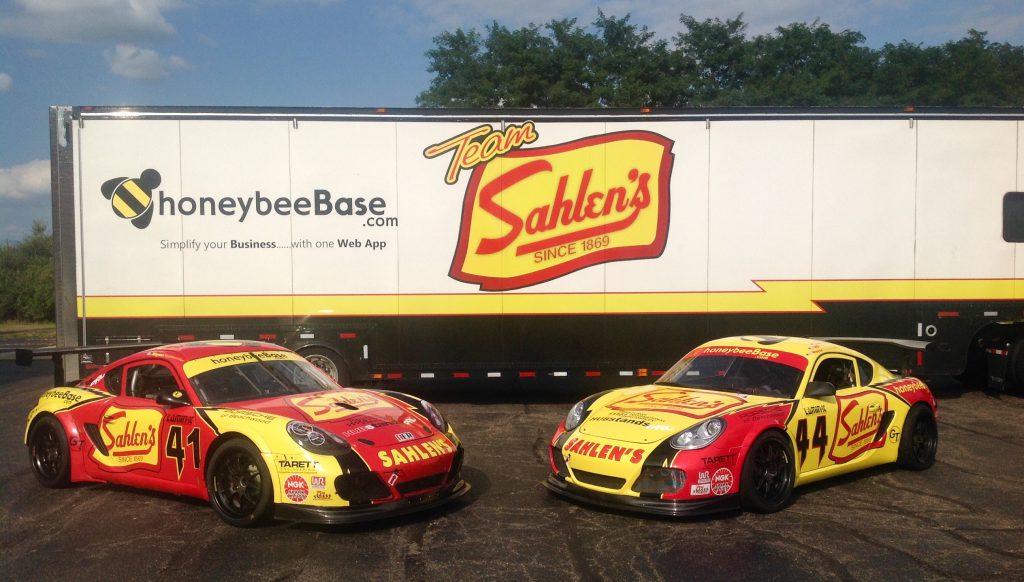 For 75 years, Porsche has been fueled by a relentless pursuit of bringing dreams to life. From our earliest racing cars to the latest models, we've always embodied cutting-edge design, exceptional performance, and an unwavering commitment to striving for perfection – all of which contribute to the unparalleled driving experience that we're renowned for. At Porsche, dreams are not just goals, but the fuel that drives us toward tomorrow. Team Sahlen, in partnership with Porsche Beachwood, are celebrating Porsche's 75 Anniversary with their campaign in the Tire Rack – ChampCar Endurance Series. The campaign got off to a fantastic start with the Team Sahlen's Porsche Beachwood Boxsters securing 1st and 2nd OVERALL at the Sahlen's Champyard DOG at the Glen against 115 racers in the 7 hour enduro.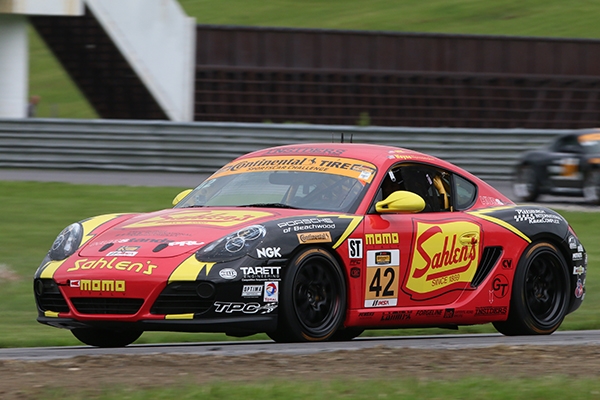 Team Sahlen's history with Porsche started in 2003, when the team entered 2 Porsche 996 911s in the Michelin Challenge GS Class. In that season, the team secured the Manufacturer, Team and Driver Championship. The Team then expanded in 2004 with a 5 car Porsche campaign in the Michelin Challenge, securing a back to back Manufacturer, Team and Driver Championships. Additionally, in 2004, Team Sahlen expanded their Porsche effort with 2 Porsche GT3 Cup racers in the IMSA/Grand American ROLEX Series. The Team secured 2 Victories that season, 3rd in the Team Championship and assisted Porsche in securing the SGS Manufacture title.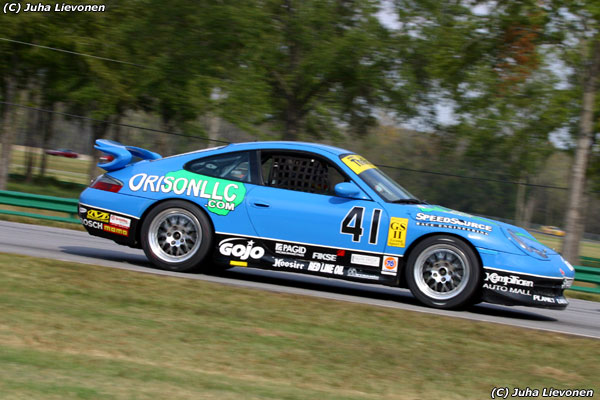 The following season, the team assisted Porsche in securing the IMSA/Grand American ROLEX GT Manufacturer Championship. And as well, the team secured the GT class Sportsman Driver Championship.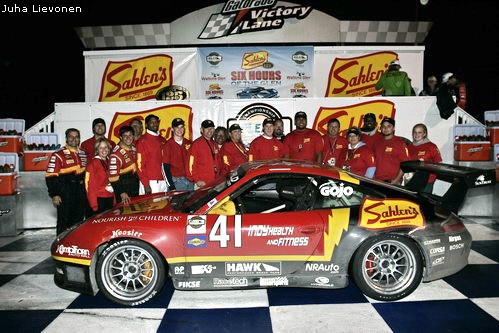 Fast forward to 2014, and Team Sahlen again returned to racing the Stuttgart brand – securing 2nd in the Team Championship and assisting Porsche win the ST Class Manufacturer Title in the IMSA Michelin Challenge.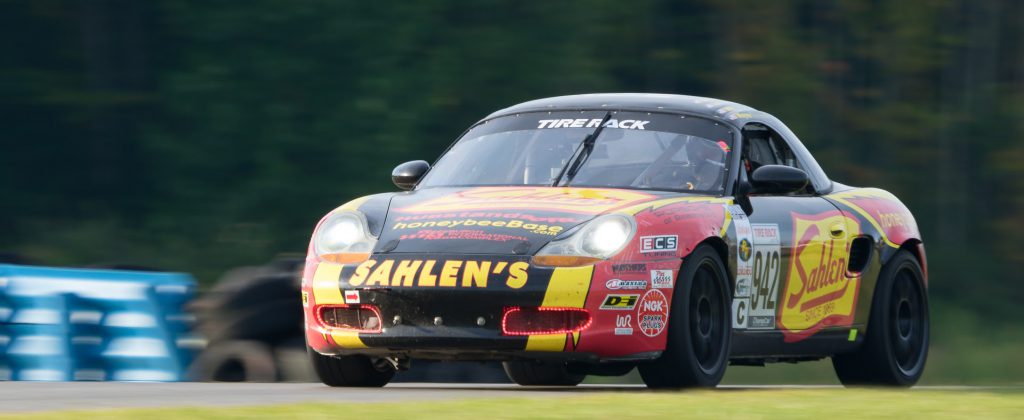 Then in 2016, 2017 and 2018 – Team Sahlen secured was able to win OVERALL for Porsche in three Sportsman Endurance Series: Summit Racing-American Endurance Racing, World Racing League and Tire Rack-ChampCar Endurance Series. Uniquely, Team Sahlen also took on the challenge of racing the PDK automatic transmission equipped Porsche Cayman. Unlike GT4 Caymans, that come with paddle shifters, Team Sahlen's PDK were the same street equipped automatics found in production racers. The driver moved the Stuttgart racer from Park to Drive, and then just raced on track. The Team was able to secure many overall victories with the unique production PDK automatic transmission racers in the long 9 hour enduros vs many true GT4 spec competitors. To achievement was the 1st and only OVERALL victory for the Porsche production PDK in the world.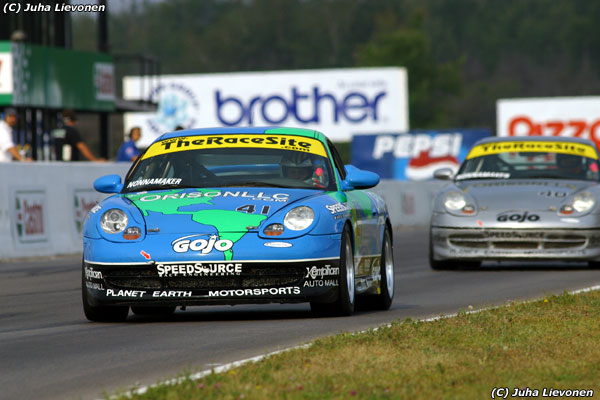 Throughout Team Sahlen's 15 years of racing Porsches, the team has ironically raced 15 Porsche race cars. This has included 5 Porsche 996 911, with both a 3.2L and 3.4L motors. The team also raced 3 Porsche 996 GT3 Cup racers. Then the Team also ventured into racing Caymans, 1st with 2 Porsche 718 Cayman 2.9L. Additionally, the team raced 2 very unique 718 Cayman 3.8L "GT4" racers with the PDK automatic transmissions. And the most recent version the team races is 3 Porsche 986 Boxsters. From the 15 years of racing Porsche, Team Sahlen has secured 53 Victories and 113 Podium results.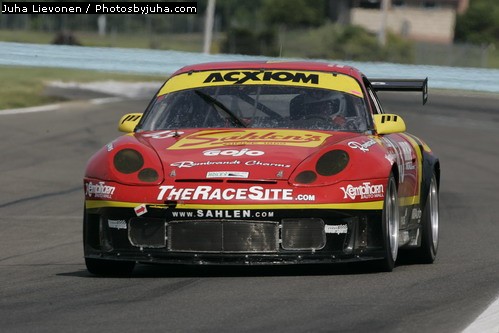 Joe Sahlen shared his thoughts on 75 Years of Porsche – "This is quite an achievement for Porsche to reach 75 years. I remember when Sahlen's Packing celebrated our 150th anniversary a few years ago. It takes passion and commitment to excellence to stay at the top for this many years. My 1st car I raced was a Porsche, and I am still enjoying getting to race now in Porsches. I have also appreciated Porsches for my daily drivers. I have had many different Porsches through the years, with several in my current stable. I think my favorite and most unique Porsche has been the 1984 911 Turbo. It is bright Porsche red, with the wonderful fender flares."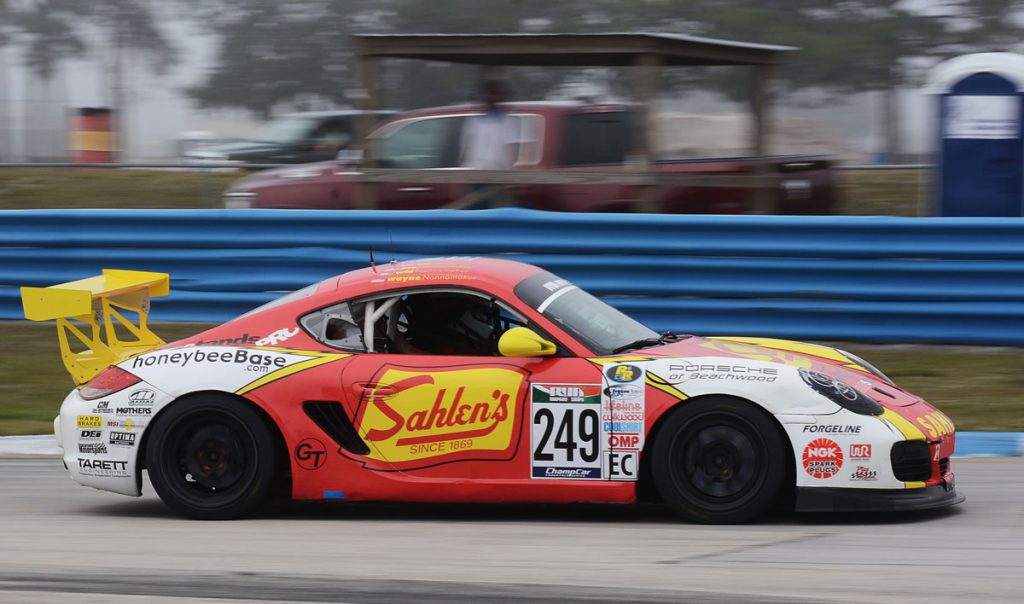 About Porsche Beachwood
At Porsche Beachwood, their team understands that you deserve an exceptional experience when it comes to your Porsche, and they work hard to be your one-stop shop for all of your automotive needs. Whether you are looking for a new Porsche, an auto loan from our finance department, or service on an existing Porsche from our service department, the team at Porsche Beachwood can help. Porsche Beachwook also provides Porsche Racing and Track Support. Their lives by the Porsche brand, and they want to share our passion with you, which is why Porsche Beachwood offers Porsche Performance racing treatment and support. This includes transmission and safety repair, engine performance and tuning, and maintenance at race events. Please reach out to a member of their team at Porsche Beachwood to learn more.
As part of Porsche Beachwood's commitment to their customers, in 2023 a brand new facility is being built. The facility will be built right next to the current location and will be located at Orange Place. The facility will be able to offer the Porsche customer with expanded services and facilities for years to come.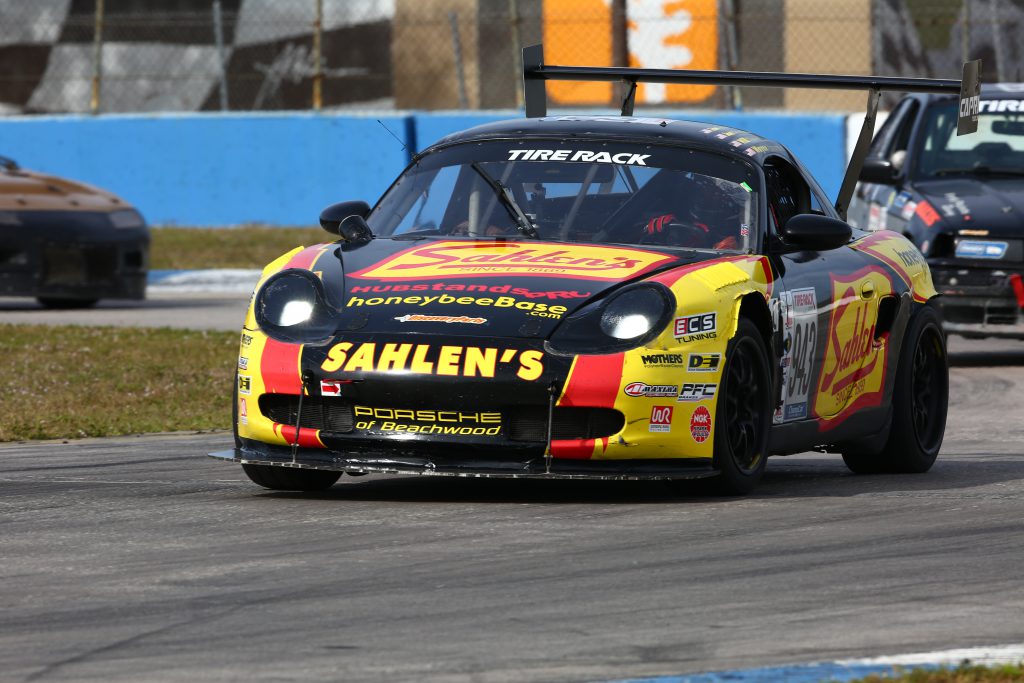 About Team Sahlen: Championship Winning Sports Car Endurance Racing Team
Team Sahlen has a rich history in Sports Car Endurance Competition. In the team's inaugural year, the team won the 1984 SCCA Endurance SSC class racing a Volkswagen Golf. This was followed by winning the same Championship in 1987. In 1997 and 1999 the team secured the IMSA Endurance Touring class Championships racing the Mazda MX6. The team then switched to Acura Integras and won the 2001 & 2002 Grand American Endurance ST Titles again. Next the team moved up to the IMSA Endurance Championship and secured the 2003 & 2004 Titles racing Porsche 911s. The team then transitioned to the Grand American ROLEX series competition, racing a variety of cars that included Porsche GT3 Cup, Pontiac GTO, Chevrolet Corvette and Mazda RX7. During this period the team captured the 2005 and 2011 Bob Akin Sportsman Awards in the GT class. In 2013 the team competed in the top level of Sports Car Racing – the Prototype class in the ROLEX Series. This 1st year in Prototypes saw the team secure 2 Pole Positions, many laps led and securing the Jim Trueman Sportsman Award. In 2014, Team Sahlen returned to the IMSA Endurance Championship, securing Porsche the Manufacturer Championship, and narrowly missing out on the ST Driver & Team Championship. During 2016 & 2017, Team Sahlen competed in 3 Endurance Series (American Endurance Racing, World Racing League and ChampCar World Series) and achieved the unique distinction of winning OVERALL in each of the 3 Endurance Series. In 2022, the team celebrated their 8th straight season securing an Overall Victory in the Summit Racing – American Endurance Racing series. And in 2023, the team then celebrated their 8th straight season securing an Overall Victory in the Tire Rack – ChampCar Endurance Championship.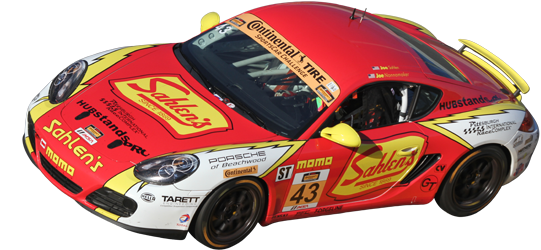 Check out the latest Team Sahlen news at: www.TeamSahlen.com
Team Sahlen All Time Statistics:
Driver Championships: 12
Team Championships: 7
Manufacturer Championships: 12
Victories: 120
Podiums: 315
Fastest Race Laps: 97
Pole Positions: 55
2023 Team Sahlen Campaign Partners
honeybeeBase.com, Porsche Beachwood, ECS Tuning, Tarett Engineering, Guard Transmission, HubstandsPRO, Maxima Racing Oil, Pagid Brakes, NGK Spark Plugs, CM Racing Products, Grassroots Motorsports Magazine, Design Engineering Inc., Hard Brakes, Forgeline Wheels, Optima Batteries, All-Fit Automotive, Winding Road Racing, & Capri Tools.