Team Sahlen, presented by honeybeeBase.com, kicks off their 2023 racing campaign at Daytona International Speedway.  The event will be the Tire Rack – ChampCar Endurance Series 14 Hour event.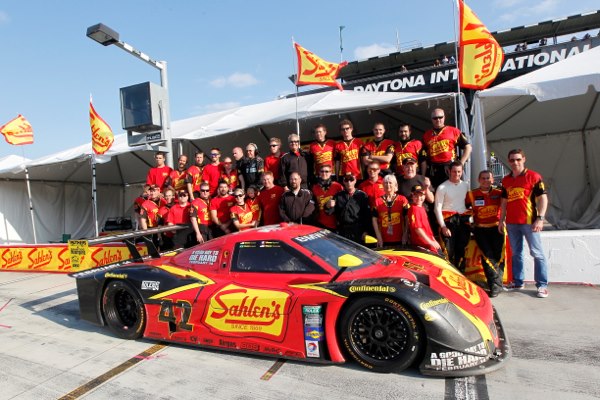 The team 1st raced at Daytona in 1996.  Over the span of years, the Sahlen racers have been fortunate to secure 8 victories at this legendary race track. The last time the team raced at Daytona was 2016.  This 2016 event was that year's edition of the ChampCar 14 hour enduro.  At that race, there were 128 starters.  Team Sahlen had entered their #141 "Charcoal", #242 "Ketchup" and #243 "Mustard" Mazda RX7s.  Torrential Rain saw the race run under difficult conditions, with Team Sahlen facing many obstacles throughout the race. Eventually the team secured 33rd overall after 14 hours.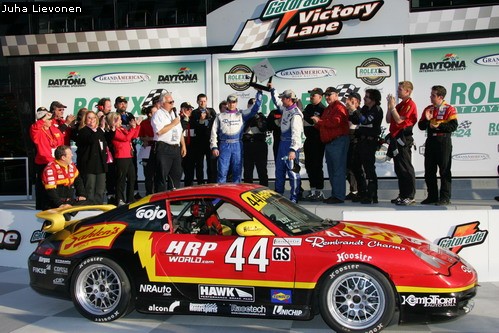 Team Sahlen has competed in three additional 14 hour Tire Rack – ChampCar Endurance Series events: Nelson Ledges 2013 – 5th, Pittsburgh 2015 – 5th, 9th & 13th, Sebring 2020 – 2nd & 3rd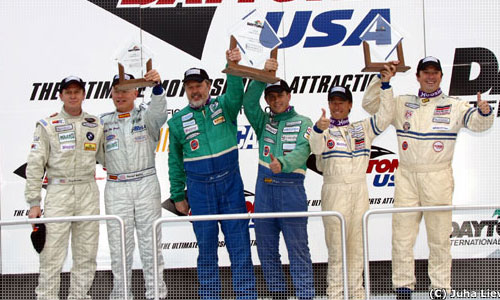 Drivers for this weekend's event will be Joe Sahlen, Joe Nonnamaker, Wayne Nonnamaker & Will Nonnamaker. The team will be racing their #942 "Ketchup" & #943 "Mustard" ECS Tuning Porsche Boxsters.  The last event of 2022 for Team Sahlen was the Tire Rack – ChampCar Endurance Series 7 hour enduro at Pitt Race, presented by MoneyShiftRacing.com.  In this event Team Sahlen was able have a dream event, securing 1st and 2nd Overall as well as 1st in both the EC and C Classes.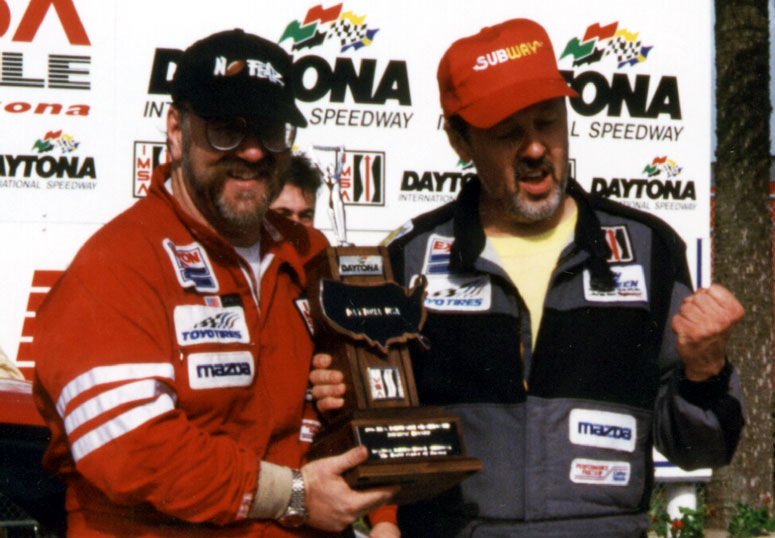 Joe Nonnamaker shares his thoughts returning to Daytona – "This track is one of the historic tracks in America.  Everyone knows about the ROLEX 24 Hours.  We were fortunate to compete in that legendary event a total of 10 times.  The 14 Hour event this weekend is the second longest endurance event that is held at Daytona each year. And the experiences we learned from those ROLEX races will assist us in the challenge of this event.  I love driving Daytona.  You have the unique dynamic of the twisty infield, the flat out banking and the very swift flowing bus stop on the back straight.  This should be a lot of fun and I am looking forward to the challenge."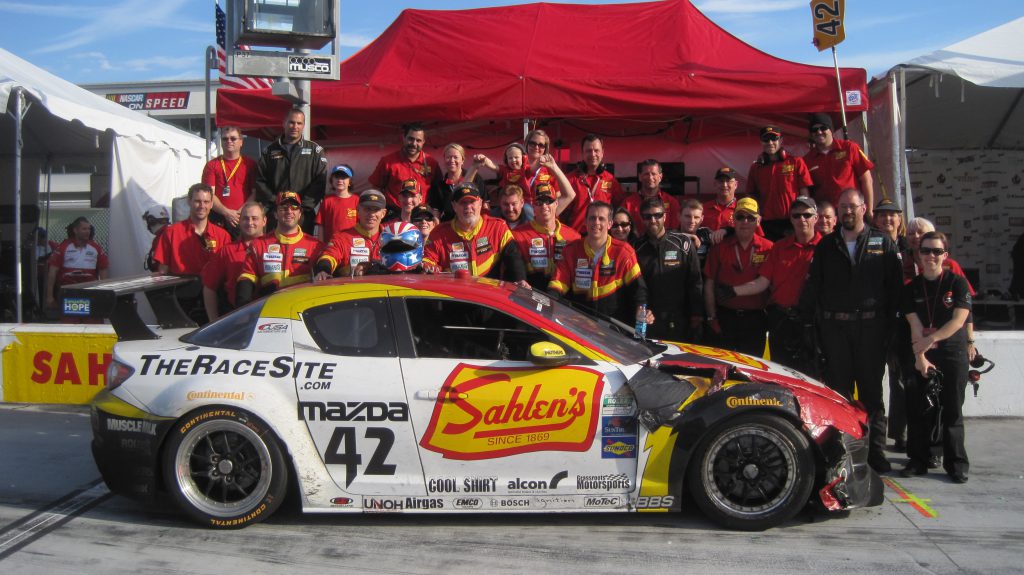 The 14 Hour enduro will take the green flag at 8 am on Saturday – April 1st.  The checkered will wave at 10 pm that evening, in the dark, with the track lights showing the way till the end.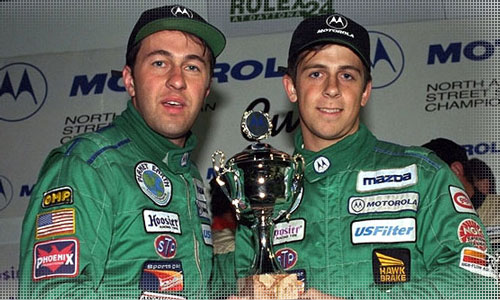 2023 Team Sahlen Campaign Partners
honeybeeBase.com, Porsche Beachwood, ECS Tuning, Tarett Engineering, Guard Transmission, HubstandsPRO, Maxima Racing Oil, NGK Spark Plugs, CM Racing Products, Mothers Polish, Grassroots Motorsports Magazine, Design Engineering Inc., Hard Brakes, Forgeline Wheels, Optima Batteries, All-Fit Automotive, Winding Road Racing, & Capri Tools.